Making It The Best Antigua Holidays Ever!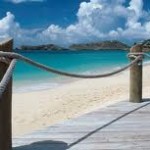 This is a very popular destination in the Caribbean. The island is renowned for it's Caribbean Honeymoons as well as good family fun.  Travelling to Antigua is also easy as it is one of the major hubs of the Caribbean known as the region's crossroads for airline traffic. Below are some of the recommended activities to make your stay on this lovely island even more satisfying:
1. Take a classic eco-tour
One of the best ways to enjoy the Caribbean is from the ocean. There are many tours and day trips available in Antigua and amongst them some veterans in the business like a company called Antigua tours. They are personable, professional and always have the safety of their guests in mind. With a menu of sea based tours to choose from, you are sure to find one to suit yourself.
Visit them on their website at http://www.adventureantigua.com/tour.html. Confirm the provision of meals included in your package and just walk with an extra change of clothes, shades, hat and sunscreen. Learn of the waters around Antigua and the abundant life under the surface. Enjoy the secluded stops, really nice photo taking opportunities and the warm Caribbean sun and breeze.
2. Explore one or more of the 365 beaches
There are so many absolutely magnificent beaches in Antigua that choosing a few for you is like pulling names from a hat. There are a few favorites. Try the white sands of Half Moon Bay; Dickenson Bay Beach; Hawksbill Bay and; Long Bay. Each offers visitors fine swimming, good places close by to grab a snack and nice spots to bask in the sun.
3. Sail Antigua
Sailing is a mainstay of Antigua and with classic competitions such as the annual "Sailing Week" you quickly learn that they know their stuff. Vessels are available for hire (if you can handle a vessel), day charter (with a captain) and tours. Not into the sailboat type of vessel? No problem, there are a host of powerboat companies to choose from.
4. The best Diving and Snorkeling
Both islands of Antigua and Barbuda have many sunken wrecks that offer divers an opportunity to explore the depths of the ocean. If the scuba gear is not your thing, no problem, why not plan a great snorkel day off of prime spots like Cades Reef or Prickly Pear. Try the company below.
http://www.antiguaadventures.com/t-pb-miguel.html
5. Really relax – Go to Barbuda
Chalk and cheese some say when comparing Antigua to its sister isle of Barbuda. The population here is mostly that of the feathered kind, the lovely Frigate bird. Accommodation on this island is few and pricey, but day trips are available for you to experience its splendor. Plan a day and visit the frigate bird Sanctuary one of the pink sanded beaches or snorkel off one of the beautiful beaches.
6. Have dinner at the sticky wicket
The sticky wicket restaurant and bar is a dedication to the passion of cricket in the Caribbean and it celebrates the West Indian legends of the game. A point of interest is that some of the greatest players actually came from Antigua, like Sir Vivian Richards, Richie Richardson and Curtley Ambrose to name a few. The front of the building features excellent sculpted faces of some past and present icons of West Indies Cricket and inside the vibrant upbeat atmosphere is complimented by some autographed cricket memoirs as well. On top of that the food is good too and the service is top notched.
Since their re-opening, the establishment has done very well and we hope they continue on that path. Great for a good meal when you arrive or before you depart Antigua or even on a fun night out.
7. Stingray City
Good fun and adventure in the seas await visitors who choose this trip. Stingray city consists of a fever of southern stingrays in an enclosure off the coast. Guests can acquaint themselves with these personable creatures and really if you are afraid at first, that will be removed after a few minutes in the water. There are guides on hand that give a tutorial of proper handling of the stingrays on shore and then they supervise you upon arrival at the site. Indeed good times are had by all. The photos and souvenirs they try to sell you at the end are a bit over priced but purchase is solely up to you.
Visit them at: http://www.stingraycityantigua.com the young stingrays are called pups and these fun creatures really act like excited puppies when you play with them or they know you are holding a treat for them. The shallow waters of the enclosed area are also great for a little snorkeling. Office: 268 562 7297; Fax: 268 562 7806; Email: stingray@candw.ag Stingray City (Antigua) Ltd Seaton's Village St. John's Antigua
8. Shop at Redcliffe Quay or Heritage Quay Complex
Redcliffe Quay is located in one of the oldest parts of the main city of St. John's. It has a history of being one of the main trading posts for commodities such as coffee, rum and sugar as well as a transfer point for slaves between Antigua, Africa and Europe. The area consists of shops carrying artisan products as well as foreign goods is stores converted from warehouses as well as some nice little food outlets and cafes for a nice snack or cool drink.
The area has been painted in vibrant Caribbean colors and lends itself to a nice atmosphere for visitors. You can pick up some locally made art, pottery or souvenirs or perhaps purchase a new pair of flip-flops a cooler hat or inexpensive shades to go into the ocean. Heritage Quay Complex is a duty-free haven for shoppers and a favorite for cruise ship arrivals. There are shops, restaurants, cafés and even a casino. Visitors can wander around the fresh produce stalls, browse the locally made handicraft or go upscale with the latest jewelry, perfumes or accessories in one of the brand named shops at duty-free prices.
9. Take a Diving lesson
Face it, you are here for the water and all the fun associated with it. Why not take a scuba diving lesson? From very young to not so young, Antigua caters to everyone. Whether you are certified or not, there is a class that will safely fit your requirements. Below is a listing of just some of the diving companies in Antigua. Pick one below for a visit and compare packages and prices or ask your front desk if there are some new front-runners in the market.
Seawolf Diving School – http://www.seawolfdivingschool.com/index.php The Compton Building, Dockyard Drive, English Harbor, Antigua, West Indies. Tel: (268) 783-3466; E-mail: info@seawolfdivingschool.com
Jolly Dive – http://jollydive.com/index.html Antigua & Barbuda – Caribbean West Indies. P.O. Box 149 Jolly Harbor, Antigua, W.I. Tel/Fax: (268) 462-8305
Dockyard Divers, Antigua – http://www.dockyard-divers.com Nelson's Dockyard, Antigua, West Indies Tel: (268) 460 1178
Miguel's Holiday adventures – http://www.pricklypearisland.com Tel: (268) 460-9978 or (268) 772-3213; Mobile: (268) 723-7418 E-mail: miguels_ha@hotmail.com
10. Visit Devil's Bridge
For a nice little excursion you can visit the Devil's Bridge. It is essentially rock with deposits of hard and soft limestone with the soft limestone being eroded away by the force of the sea water and forming a bridge-like structure. Similar formations can be seen in different parts of the Caribbean such as Aruba. Lots of history surrounds this area as a spot where frustrated slaves took their own lives by leaping off the rocks hence the locals saying that the devil must reside below.
It is a nice light day out and you can walk with your drinks and have some nice shots of the wild side of the ocean. If the sea is particularly rough you can see the spewing of water through the naturally formed blow-holes. Nice for an easy adventure, but please not to near the edge please, we don't want you being part of the local folklore too.
View Larger Map