How To Plan The Best Holidays On Dominica Island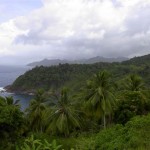 This Caribbean tropical paradise offers visitors a very different experience to what has become somewhat of an expectant norm for the islands of the West Indies. Instead of white sandy beaches, turquoise blue waters and zooming jet-skis, expect to see Mother Nature as she will want to be viewed. Crystal clear water courses rush down from mountains into valleys and gorges, intertwining between flora hundreds of years old. Indeed Dominica is not for the typical stereotyped Caribbean holiday seeker, it is for those who want to discover a part of themselves that has been in a large part lost in our modern world of steel, glass and concrete structures, keeping an eye on the watch and the other on that blood pressure monitor. Dominica is for the true nature-seeker, the adventurer, the lover of life as it should be.
Expect to have your breath taken away from this lovely, largely untouched former British and French territory. From your first view flying in or arriving by ship you will look in awe at flora that many other Caribbean islanders do not know exist in their own region.
Discover ten top things to do while visiting Wai'tu kubuli as Dominica was known in pre-Columbian times:
1.       Hiking to remote waterfalls & Gorges
This is one of the main attractions in Dominica. Visitors come from afar to experience this truly unspoilt part of our earth. There are a wide array of hiking choices from the seasoned hiking enthusiast to the beginner just looking to bask in Nature's beauty. Our top picks are:
i) Ti Tou Gorge "Little throat hole" – On this hike you literally swim up the throat of a mountain to a waterfall located within the gorge. This gorge was formed many years ago and is fed by water from the freshwater lake.
How hard a hike? Difficult and challenging but very rewarding at the end.
ii) Twin Trafalgar falls. Drive through the village of Trafalgar to the trail leading to two of the islands most beautiful falls. These famous twin waterfalls are just a 20 minute drive from the main town of Roseau. An easy short walk from the Visitors Centre takes you to a good viewing platform. The more adventurous can swim in the cool (some may say cold) waters of the smaller waterfall.
How hard a hike? Easy and perfect for the day-trippers coming off a cruise ship.
 iii) Sari Sari falls, another beautiful falls created by the Sari Sari river. This hike takes you from the East coast of the island. The starting point is the village of La Plaine and involves trudging through a banana field, descending down a gorgeous Gorge that takes you along the Sari Sari River. You will be surrounded by the lush rain forest all the way as you continue along until the beautiful falls come into view. Note that to swim in the gorgeous pool at the base of the fall you will need to scramble over a series of boulders.
This hike is approximately three to four hours long.
How hard a hike? Medium to difficult. Guide recommended.
iv) Victoria falls – Also found on the spectacular east side (Atlantic side) of the island, this hike is easier than the Sari Sari falls adventure but we still categorise as Medium to difficult. This  Spectacular East coast Falls is on the White River, the source of which is the Boiling Lake. the hike takes you along the White River and can be a slippery walk.
 How hard a hike? Medium to difficult. Guide recommended.
v) The Boiling Lake hike – One of the most popular eco-adventures in Dominica. It is  a tough arduous journey that is worth every tiring minute. Approximately seven to eight hours long it begins at the village of Laudat passing through the unique Valley of Desolation, a sulphur dominated area with bubbling hot fumaroles. The hike begins to get really difficult as hikers begin the ascent up Mount Nichols. Then the descent towards the Boiling Lake begins. The trail continues to be hard up until about eight minutes before reaching the destination – The famous Boiling Lake which is worth the adventure of this hike.
How hard a hike? Very Difficult. Guide is a must.
2.       Scuba Diving and snorkeling
Another major attraction of Dominica, the Nature isle is blessed with some of the best diving and snorkeling adventures in the entire Caribbean, some would say the Western Hemisphere. Make it a must to go to one of the marine reserves such as Soufriere Scotts Head Bay, located in the south or the Cabrits Marine Reserve is in the north. Note that it is a requirement to go through a registered diving company. Also note for the non-divers, all dive companies make excellent accommodation for your snorkeling experience to be extremely satisfying as well.
Insider's Guide® recommended facilitator for these adventures is a company called "Dive Dominica." Visit them at www.divedominica.com or call them at (767) 448 2188.
Dominica attracts all levels of divers from beginner to amateur to professional. The island is one of the most ideal in the Caribbean for scuba diving due to its very unique underwater terrain. Very close to the shore Dominica's coastline falls sharply into deep water. This makes it an ideal haven for thousands of creatures of the deep close to shore. Following are a sample of the many diving choices available:
i) Cabrits; ii) Champagne Reef; iii) Scotts Head Pinnacle; iv) Scotts Head Point; v) Rodney's Rock.
For the many more diving and snorkeling adventure opportunities, visit www.visit-dominica.com for more information.
3.         River tubing
River-tube down the river into the calm waters on the West Coast of Dominica.  Tours can be arranged through all major hotels or cruise ship events desks, Antours Dominica Limited are very good and bookings should be made early. Antours Dominica Limited, Checkhall, Canefield, Roseau, Dominica. Phones:  (767) 245 0886/(767) 440 5390; Fax: (270) 342 8706; e-mail: antours@yahoo.com
The concept is fairly simple, you are picked up at your hotel or cruise ship port, transferred up river, facilitated with safety equipment and introduced to guides and aspects of caution and you jump in your tube with a light oar. Guides accompany you to ensure customer satisfaction. The rest is time filled with a mixture of adventure and relaxation as the different stages of the river carry you to your destination. Insider's Guide® recommends Layou River for this particular Dominica eco-adventure.
Besides the beauty of the gorge's rock walls, you will see a wide array of wildlife such as many birds abound along the route. Don't be afraid of the frogs or crabs as thy are much more scared of you! If you are lucky you may even see the occasional iguana sunning himself and possibly staring at you.
4.       Whale and Dolphin Safari
Dominica is renowned for its excellent whale watching adventures and actually boasts an average success rate of over 90% for spotting these great gentle giants. Truly a wonder that is not often seen in the Caribbean, visitors have many options for first class tours. Vessels often use sonar detection equipment to target these whales.
It should be noted that Dominica is the main Caribbean island that should measure the importance of these wondrous mammals to their sea ecology, economy and tourism sector. With this in mind, when the Caribbean is asked to vote in favor for the mindless slaughter of these creatures, Dominica should lead the charge in protection and conservation.
Going out for a day of Whale Watching in Dominica is not only a pleasant experience but also one that you will remember forever. There are year round whale sighting in this island known as the "Whale Watching Capital of the Caribbean"; a large number of sperm whales and humpbacks dominate the seas. Though sightings are year round, the best months are between November to March.
There is also the added bonus of seeing dolphins that may race along with the boat. Common types seen are the spinner and the bottlenose dolphin.
There are many registered companies that offer excellent whale watching tours as well as dives.
5.       Bird watching in Dominica
While visiting the eco-paradise of Dominica, it is a must to seek out the Sisserou & Jacquot parrots (unique to Dominica). Along with this there are a wide variety of beautiful as well as rare birds that live in peace in the lovely food-rich isle.
It is estimated that there are more than 170 species of birds in Dominica and this makes this island a bird-watchers prime destination.
Syndicate forest offers easy tours for visitors to enjoy these creatures in their natural environment. There are also other tours to other areas like Colihaut Heights, Salisbury Heights and The Freshwater Boeri Lake. The areas visited are determined by the interest of the bird watchers or where  registered guides feels certain species of birds are most likely to be seen.
While experienced Ornithologists often explore this island due to the rich array of birdlife to be found, even the normal tourists amongst us will be fascinated by how many species of birds that live so happily and healthily throughout the island.
The best times of day to bird watch are in the first three hours after dawn and the last two or three hours before the beautiful Caribbean sunset.
6.       New Market on a Saturday Morning
The New Market, at the north end of Bayfront near the river, is a swarm of brightly dressed vendors and buyers hovering over produce spread on mats under multi-colored umbrellas. There are also some permanent, covered stalls.
The best time to visit the New Market is on Friday & Saturday mornings. It's not open on Sundays
There is always the popular saying that the way to learn about a country's culture is through its food. Make no mistake that at Dominica's New Market you will see a lively spectacle especially on a Saturday morning with the widest array of fresh locally grown and caught food to be found anywhere in the Caribbean. Fishermen are colorful in their banter as they blow conch shells to announce fresh fish for sale. Vendors lay out a rainbow of local ground provisions, fruit and vegetables. Also in town you'll find local crafts including wood carvings, pottery, and some of the best straw goods in the Caribbean. Dominica is also a major exporter of these products to its neighboring islands, so why not just come to the source to see the best on show?
7.       Take a cable car over the tree-tops
Dominica has been described as the most beautiful island in the Caribbean. What better way to enjoy its splendor than to rise above the canopies of thousands and thousands of lush tropical rainforest trees and float through this eco-wonder. The Dominica Aerial Tram is a wonderful, fun, exciting and at the same time educational journey but there is a drawback in the fact that it only operates when cruise ships are in port.
If you are lucky to be in Dominica and able to book, you will certainly enjoy a unique rainforest experience.
Transported in the tram, it comfortably seats eight people. The journey is through approximately a mile of protected tropical rainforest. It borders the Morne Trois Pitons National Park which is a UNESCO world heritage site. The ride allows close observation of the diverse plant and bird life to be found in this enchanting eco-system.
Knowledgeable guides speak with years of wisdom of the different flora and fauna found in this rainforest and booking can be made through all hotels and cruise ships.
8.       Eat the local cuisine at a local restaurant
In Dominica you have many choices of eating real authentic, traditional, delicious and nutritious Caribbean style food. This island not only prides itself in being the Nature Island or the Whale Watching capital of the Caribbean or the hiking paradise of the region, it also knows how to cook!
Fort Young Hotel in Roseau offers an upscale slant to local dishes and comes highly recommended but visitors can also look for the even more local places to eat and enjoy the people and the really great food.
Visitors can get large helpings of inexpensive meals in small family owned and run restaurants throughout the Dominica. While you are there order the wonderful drinks from the juice of every tropical fruit imaginable to be found in Dominica. You may like the passion fruit or guava. You can also order a fresh coconut water drink which seems to taste sweetest in Dominica out of all the other islands, perhaps true or part of the enchantment this eco-paradise casts over you.
Some popular fods include Lambi (conch). This is very popular seafood that is prepared in several different ways throughout the island. Whatever form you decide, spice it up with some of the Dominica hot sauce, but be warned…this is hot sauce at its best.
Visitors can also try the crab. The major species served is a black land crab. There is also the Caribbean lobster which is a spiny comparison to what most visitors may be accustomed to bit nevertheless, very delicious.
For the adventurous souls amongst us, you may try the national dish of Dominica. It appears mostly seasonally in most restaurants – mountain chicken also known as crapaud (pronounced Crappo). In short, its frog and you know what they say? "tastes like chicken". We will let you be the judge of that! It is considered a delicacy and Dominicans love it. 
9.        Attend a Dominica festival
If you are lucky to be in Dominica in the relevant periods, attend any one of the following:
i) World Creole Festival – Held in late October (29th – 31st), this festival is extremely popular in the Caribbean and has visitors and Dominicans living abroad flocking to the island annually. Bands and artistes from around the Caribbean and often some international headliners descend upon Dominica for non-stop Caribbean styled reveling, enjoyment and celebration of music and life for this period in October.
ii) Dive fest – Held in the month of July, this occasion is the longest running of its type in the Caribbean. Its purpose is to educate and promote all different aspects of diving which is a mainstay for this islands tourism sector. Aside from the competitive fun activities such as kayaking and boat racing, there are lots of special deals on scuba diving and snorkeling. Take advantage of it if you are there.
 10.   Relax:
No we did not run out of activities for you to do in Dominica. Rather we wanted to remind you that you can have the chance to visit one of the most serene, untouched, unpolluted pieces of land in the entire Caribbean region. Dominica is still a young island, evident from its volcanic activity and indeed the second largest Boiling Lake in the world.
Here we recommend you take that hike, go on that dive, travel to that restaurant, but above all take the time out to experience nature. Look at the landscape and turn off the cell phone, go on he internet only if absolutely necessary, find yourself in this natural wonder of the Western Hemisphere.
We like to recommend staying at Fort Young in an ocean front room where on your balcony you hear the waves lap below, see sport fishing boats go off in the distance, see cruise ships sailing gracefully up almost without sound. Let them all do the work, you take in the fact that in this eco-paradise, you can breathe fresh air, eat good strong, healthy Caribbean dishes and think.
While a good book is always recommended, we like to also suggest you stroll in one of the many nature parks and just enjoy life in Dominica. No worries and no stress, just as it should be, let the enchantment take you to where you have never been able to go before. No noise in your head, just positive thoughts and peace.
For further information we recommend you go on to www.visit-dominica.com; or www.youtube.com
View Larger Map