How To Spice Up Your Grenada Island Holidays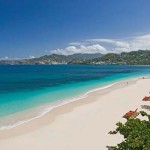 Grenada is yet another unique Caribbean destination that has had major success in the tourism sector. It is fondly called "The Spice Isle" seemingly not only because of the abundance of locally produced spices such as nutmeg, mace, cinnamon, ginger and cloves, but also due to its rich culture of music and dance.
An interesting fact to note is that there are many more spices per square mile in Grenada than any other place in the world. This little island is one of the world's largest exporters of nutmeg and mace crops.
The island Grenada itself is the largest island; smaller Grenadines are Carriacou, Petit Martinique, Ronde Island, Caille Island, Diamond Island, Large Island, Saline Island, and Frigate Island.
Of the above, this small nation consists of three major islands: Grenada, Carriacou, and Petit Martinique. Indeed though close in proximity, they are certainly unique individually.
Let Insider-Guide® and you explore together the beauty of Grenada and her sister isles and illustrate the "ten things you must do" while visiting.
1.       Dive Grenada
Grenada is known amongst the diving fraternity as one of the diving capitals of the West Indies. Visitors will appreciate the easy to difficult variety of dives available and certainly a convenient way to plan your adventure with the wide array of operators on the island.
Explore not only the wrecks but the very unique (some may say eerie) underwater sculptures created by English sculptor Jason de Caires. This garden of art has been gaining worldwide recognition since 2006 and is certainly worth visiting.
Explore also "The Land of Reefs", Carriacou which is bound to captivate you. World-class snorkeling and diving on some of the Caribbean's most pristine reefs, unique cultural and recreational events and culinary wonders await you.
2.       Explore the wide array of waterfalls
Whether you are the adventurous type who likes a good hike or the holiday mode type who wants nothing better than to stroll through your vacation, Grenada offers the best of both worlds when it comes to waterfall exploration. Choose from the following menu of Waterfalls to explore and let your travel agent, hotel or activities officer on your cruise ship contact a local guide to get you to your choice safely.
Seven Sisters;
Trek through the lovely Grenadian rainforest for the first of the seven sisters. Want to further explore? Grab your guide again and enjoy the flora and fauna on your way to the other six waterfalls!
Royal Mt. Carmel Waterfall:
A nice easy stroll through the forest and you will emerge to see flowing river basins fed by two powerful falls above.
Concord Falls:
A tough hike for the average adventurer but very satisfying upon arrival. Prepare to walk (remember to wear comfortable shoes and bring your bottled water of course)
Annandale Falls:
Just a short drive from the capital, Annandale Falls are enclosed in a lovely garden of flora and rocks covered in ferns and other vegetation. Spend your time listening to the roar of the falls or walk through the surrounding gardens where tropical flowers and trees flourish.
Victoria Falls:
Located inland south east of Victoria, it is best to have a guide to find these breathtaking falls along the St. Mark's River. It is another tough journey but the benefits for you at the end is well worth it with the awe of natural beauty and fulfillment of seeing nature at its finest.3.       Lounge on the many beaches of Grenada and Carriacou
In Grenada, most of the better-known beaches are in the southwestern part of Grenada. However, we have listed a few to wet your appetite below.
Grand Anse: The island's most famous stretch of sand, the two-mile long white sand beach is located just south of St. George's. It has attracted many of the island's hotels and resorts.
La Sagesse Beach:  Not the typical white sand beach but certainly a visit to this stretch of sand is like an escape to another world. This beach is quiet and secluded but very accessible by car. The shoreline is fairly long and cover smooth coves and encounter rugged coastal rocks.  The La Sagesse Nature Centre, with its tropical gardens and calming presence, enhances the sense of escape experienced at this out-of-the-way beach in the Parish of St. David.
L'Anse aux Epines Beach: Home to many of the islands private villas and upscale homes, the L'anse aux Epines peninsula is one of the most sought after areas on Grenada's south coast. Unique to this area is the fairly secluded white sand beach which everyone can enjoy whether staying in the area or not.
Morne Rouge: Located in St. George's this is a white/off-white sand beach that is characterized by its quietness and serenity. Visit it with a good book, a sandwich and a bottled water and prepare to be submerged in the bliss of relaxation.
An important note to visitors is that some of the world's best beaches can be found amongst the many bays and cays on the island of Carriacou.
Sandy Island: This is a must on a trip to Carriacou. Visitors can take a bus or taxi from town to Paradise Beach and hire a water taxi from Hardwood Bar. Ask to be left for a certain amount of time. Walk with your snorkeling equipment and remember that hat, shades, sunblock, water and so on.
Paradise beach: This is a beach like so many others in Grenada for its lovely sand and crystal clear waters. It is also known for its quietness and seclusion.
White Island: Approximately half a mile from the picturesque island of Carriacou is White Island, a tropical paradise of sandy beaches, tropical flora and surrounded by coral reef systems.
4.       Have the national dish of Grenada
Oil Down – a combination of breadfruit, coconut milk, turmeric, dumplings, callaloo a salted meat such as saltfish accra (codfish is mostly used), smoked herring or salt beef. It's often cooked in a large pot commonly referred to by locals as a karhee, or curry pot.
While you may be saying to yourself let's do a calorie count or that's way too much starch for my system, remember you are on vacation, just try a little, you will not regret it.
5.       Visit a fort while in Grenada
Whether you are a history buff or not, a visit to one of Grenada's forts will have you in awe. Most of the Caribbean forts are characterized by spectacular views of the ocean. This was done for the strategic needs of forces guarding the island needing to have the best possible vantage points to see their enemies coming at a distance. Also for the cannons to be effective, they had to be fired from a formidable height, so one will find the views not only spectacular, but indeed a long way down can be seen. One always gets that eerie feeling visiting the forts and expect the same here when you look at the walls still intact in many places standing up against the test of times. Play in your minds the fights that took place to protect the perceived invaluable lands of these former colonies and look as you view out in the distance to the beautiful island that has emerged from this cocoon of time. 
Visit Fort George or Fort Fredrick in St. George's for an experience of this island's rich history.
6.        Go shopping in Grenada to capture another aspect of the culture
Grenada's local retail industry focuses mainly on handicrafts, spices, and produce from the locals' shops or gardens, and there's no better way to get to know Grenada than spending a morning at Market Square, St. George's. For the more traditional souvenir to take home, visit Young Street for its variety of batik and art shops.
Most of the larger stores are located in the Grand Anse area, but there is also a fair number of souvenir shops and art galleries located in the town of St. George's. There is also a vendor market located on the Grand Anse beach.
7.       Visit the Grand Etang National Park
Located just outside of St. George's, this national Reserve offers visitors excellent hiking and wondrous exposure to the natural flora and fauna of Grenada. Go swimming in the crisp cool waters that cascade from the waterfalls or take a hike along the scenic Grand Etang Lake.
The Lake and Forest Reserve is situated in the crater of the extinct volcano and sustains a rich rainforest that makes it perfect for hiking enthusiasts or visitors that want to experience one of the best climates in the world at in its finest glory. Though hurricane Ivan of 2004 (the 10th most intense Atlantic hurricane ever recorded) severely damaged a lot of the trees and landscape, one can see the tremendous vigor and revitalizing agents Mother Nature launches by the new growth and phenomenal recovery of the forest.
8.       Go sailing around Grenada, Carriacou and Petite Martinique
Whether you prefer to charter a yacht, rent your own boat or hop on a regular day tripper from a local operator, it is all easily accessible in Grenada, Carriacou and Petite Martinique. Visitors often comment that the best way to appreciate these islands is from the beautiful turquoise splendor of the Caribbean sea. From your vessel of choice, one can easily peer down into the clear waters and spot the vibrant, healthy and eye-catching sea life that Grenada and its neighboring islands have successfully conserved and nurtured.
Our pick is www.grenadasailing.com where there are reasonably priced charters inclusive of food, drink, the best scenery and wonderful memories. With excellent day charter options as well as packages extending more than one day, visitors can work with their budgets and enjoy these islands from the very best viewpoint, on board a vessel.
9.       Explore Petite Martinique
This island is really a volcanic cone of approximately 486 acres and offers exquisite beaches on its leeward side. Well worth a visit for those in need of that great escape from reality. Go with "relax" at the top of your agenda and kick back and let the beauty transport you to pure bliss. This island is only about 585 acres with approximately 900 inhabitants.
Visitors can take the Osprey High-Speed Catamaran Service.
Visit them at Ospreylines.com and look at their schedules and rates. They are very reliable and you will come out economically much better than chartering a vessel.
Petite Martinique is very rich in its culture and made up mostly of sea-faring inhabitants. Do not go there and expect the malls and hair-salons but rather go there and expect to see an island as people once lived in unison with Mother Nature, earning most of their livelihood with what is provided naturally and in abundance. Go smell the clean air and bask in the warm Caribbean sunshine.
10.   Enjoy a festival – Grenada Carnival
Stemming from the French influence in the Caribbean region, Carnival is a big part of the culture of many of the islands. While Trinidad can boast of having the largest and most vibrant of this festival (held mostly in February or March of every year), Grenada and most of the smaller islands can boast of holding the true meaning of what Carnival means to the Caribbean people. Less commercialized and less "Rio" styled, Carnival in Grenada offers visitors a view into a portal of the past. The story unfolds before your eyes when you see locals dress in the garb of the old planter class and mimic their actions, musical interpretations and need for a poor society of that time to break their shackles and become what they are today, independent, proud, friendly and progressive. Carnival in Grenada usually spans from late July to early August with a multitude of activities from Calypso finals to parade of the bands.
View Larger Map