How To Really Enjoy Your Holidays To Barbados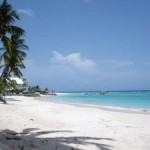 Barbados is easily one of the most popular tourist islands in the Caribbean. It is approximately 34 kilometres (21 mi) in length and as much as 23 kilometres (14 mi) in width, amounting to 431 square kilometres (166 sq mi). The population is around 285,000 and filled with people geared towards making sure any visitor receives the best service possible. The local Barbadians (or Bajans as they are known throughout the Caribbean), take immense pride in delivering superior customer service and a lasting impression on you so they can be sure you return to their shores in the future. So what do you do when you come to this lovely "Island in the Sun?" We have hand-picked some activities which we find will leave you with fond memories, interesting stories and reasons to come back to a true paradise in the Caribbean. 
1.    Visit the Harrison Caves
A unique phenomenon of nature, Harrison's Cave is an amazing gallery of stalactites hanging from the roof of the cave, and stalagmites that emerge from the ground, with streams of crystal-clear running water that drop from breathtaking waterfalls to form deep emerald pools. The stalactites and stalagmites were formed over thousands of years and in some places the stalactites have reached down to the stalagmites and a spectacular pillar has been formed. Visitors are driven in electrically operated trams down through the extensive system of caves and at the lowest level point in the cave, visitors are invited to leave the tram and walk alongside a spectacular waterfall which plunges into a deep pool below.    
2. Lounge on Accra Beach on Sunday
Accra Beach is one of the loveliest beaches in Barbados. It is located in Hastings, Christ Church. With so much activity along South-West coast there are many restaurants, hotels, and sports bars. So if you are lover of body surfing, boogie boarding, swimming, people watching, or just relax taking in the sun, then Accra Beach is the place for you.
3. Go to a 20 overs or a 50 overs cricket match
Whether you know what is cricket or not when visiting Barbados attending a cricket match preferably when the West Indies squad is playing an international 50 overs or a 20-20 match is highly recommended. Cricket is the national sport of Barbados and instills a passion like no other for sporting fans throughout the Caribbean. The euphoria associated with the game unmistakably taps into the pulse of the region. Go to a true Caribbean party, get into the party stands and enjoy the day, whether you watch the game or not!  
4. Go see a surfing competition at Bathsheba
Known as the super-bowl of surfing in the Caribbean, if you are lucky enough to be in Barbados in early November, make sure and pencil this into your "must-do" itinerary. Bathsheba is located on the wild East Coast of Barbados and once a year is home to some of the most renowned and emerging masters of the surf in the world. If however you are not in Barbados for the competition still go to Bathsheba, it is a sleepy little village of how Barbados used to be before the big developers moved in. take a picnic basket with you and enjoy the lovely wind, the fierce crashing f the surf and the birds themselves surfing in the wind.
5. Do a Mount Gay Rum Factory Tour  
Discover the secrets behind Barbados' finest and most celebrated golden spirit – the 300 year old Mount Gay Rum. Your first stop is to the Mount Gay Rum Brand Museum where guests are introduced to the history of Mount Gay Rum and Barbados. Into an authentic replica of a Barbadian rum shop, lights go out and the story is told.  Dramatic music and video takes you through the process of making the rum. You are given the opportunity to touch and smell the essential elements (sugar cane, molasses and distilled un-aged alcohol) used in the rum making process.
 6.  Take a Golfing vacation 
Barbados is a golfer's paradise and an ideal Caribbean golf vacation destination, with several top-class golf courses and resorts, and many great Golf Vacation deals. Spend your Caribbean Barbados golf vacation on Sandy Lane Golf Course, Royal Westmoreland, Barbados Golf Club and Rockley Golf Course. Several local hotels and resorts offer special Barbados Golf Vacations packages that include accommodation, tee times, and transport between the resort and golf courses.
7.    Eat Cou-Cou and Flying Fish
The people of Barbados like their food and as a result they know their food! Bajans love steamed Flying Fish in gravy with Cou-Cou. Cou-cou is made out of corn meal and okra.  The Flying Fish is often battered and FRIED! The taste of Flying Fish is quite delicate, and it does not have a "fishy" taste. This is the national dish of the island so you know they will have a very good idea of what they are doing.
http://youtu.be/an_QzbZOvDE
8.    Go to high tea on the West Coast
Barbados is known worldwide as "Little England". In the tradition of the island's English heritage hotel guests and outside visitors can enjoy afternoon tea daily for a very small fee. There is often a wide selection of caffeinated and herbal teas, including Earl Grey, Darjeeling, Peppermint and Chamomile, to freshly baked scones with cream, jam and butter, and a variety of pastries including pound cakes, cookies, brownies, puff pastries, jam turnovers, fruit cakes and fruit bread.
9. Go to the Gap
The social hub of Barbados is located in a street called St. Lawrence Gap. Here you will find a wide variety of outdoor clubs, restaurants, food kiosks and all round good safe fun. Go listen to a live reggae band or hear the DJ pump out the latest club music, visitors have a wide choice. Just walk the entire Gap and "window-shop" for your style and join the fun. There is nothing like partying in the Caribbean for the young or not so young. The Gap has something for everyone.
10. Shop in Bridgetown
Shopping in Barbados is another part of the adventure that makes this island one to remember. Visitors are encouraged to visit Bridgetown and begin with Broad Street, home of many duty free shopping opportunities. Here you can get fine leather, jewelry, perfumes, liquor, Caribbean music and much more. For those hunting for the little souvenirs or cheaper priced memoirs, we recommend going one street back to Swan Street. This street attracts more locals and of course prices are pushed downwards.
View Larger Map