Enjoying St. Thomas USVI, St. Croix USVI & St. John USVI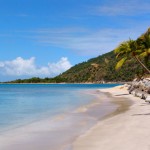 A favorite destination of the Northern Caribbean. The US Virgin Islands are especially popular with American visitors. The islands were established as American territories in 1916 and are made up of the main islands of St. Thomas, St. Croix and St. John's. There are also some smaller outlying islands that are not populated.  
St. Thomas is the main island of activity and is the central point for banking, business and shopping. St. Croix is a quieter island that has lesser activity and is very industrial in many parts. St. John's is secluded, and very quiet. These three islands together complement each other as there is something for everyone.
The American administration has done quite well with the infrastructure on the island and over the years the USVI has become quite developed in the Caribbean perspective. Good roads, restaurants, fast food and excellent service are some characteristics that make these islands a must-see destination.
Follw the list below for some of the main activities you can pursue while in the United States Virgin Islands (USVI).
1. In St. Thomas – Go to Magen's Bay, Brewers Beach,  Lindquist Beach and Coki Beach
Get straight to the water upon your arrival and visit two of the more popular spots. 
At Magan's Bay beach visitors will enjoy a nice sheltered area of calm water perfect for a swim, snorkel or watching the kids frolic while you soak up the sun.
At Coki Beach visitors can enjoy the calm waters or relax on the beach chairs, umbrellas, snorkeling gear and even jet-skiing all available for rent. There are also food huts and for a nice meal or a quick snack.
Lindquist Beach – A local paradise as it is relatively secluded and has no amenities. Visitors can enjoy the soft sands, nice waters without feeling the overbearing pressure of crowds and noise. Remember shade may be hard to find here so walk with that sunscreen.
 2. Party at Duffy's love shack, Redhook Plaza
For a night of partying you can visit Duffy's Love Shack. It is a tiny little building in a parking lot that draws a fantastic crowd of quite mad people. Drinks flow and the kitchen serves great bar food. Tables are set outside so you can enjoy the Caribbean night while the party goes on. A favorite spot for locals and visitors alike. Taxis are on hand to take you back to your hotel after a hard night of partying. So have a night out at the best listening to a nice blend of Caribbean music with the latest in popular tunes from America. 
3. In St. John's – Go to Cinnamon Bay Beach and/or Trunk Bay Beach
Cinnamon Bay – A very nice beach with soft sands and away from the more commercialized neighbor, Truck Bay. One can rent chairs and umbrellas and relax the day away. We find it perfect for that day trip to the island. The beach is perfect for those wanting to truly relax or take some really good seaside photos.
 Trunk Bay – For the more upbeat visit you may like Trunk Bay, for a small entrance fee you can enjoy an area beautifully maintained and full of activities for you or the kids. A party atmosphere abounds at times and enjoyment celebrating anything is the order of the day. Grab a quick snack or go jet-skiing or take a banana boat ride. Trunk Bay is often crowded so get there early for a nice spot! There is also an underwater snorkel trail where you can read signs describing the different types of coral and sea life.
 4. Take a day trip to Buck island – St. Croix
Visitors here will like the reef experience. Though not as great as the Great Barrier Reef in Australia or the Great Belize Barrier reef it is a nice snorkel and preservation efforts have been commendable. The area has been designated as a national monument in the 1960's and both young and old alike will love this experience. There are many operators that will take you to Buck island, a few are:
There are half day and full day trips available and ask if your meals are included in the package and what is on the menu.
5. Take a day charter or sail around St. Thomas and environs
The USVI are a sailing hub for visitors and indeed many people have even given up their developed country lives to move to islands such as these to enjoy the warm waters, take a day charter and you may be next! There are many catamaran, sailing and power boats tours available that allow you to set off in the morning, eat and drink inclusive packages are available and enjoyment guaranteed. Some of the popular options to visitors are:
6. Go to Mountain Top, St. Thomas
Great for the views, shopping and cool Caribbean drinks available. We recommend this trip as you get a chance to see the layout of the island and beyond as no other vantage point will offer. Go on a clear day and warm up those cameras because you will be snapping away the day. There is shopping there as well but it can become somewhat overwhelming with the tourist traps, so we like to emphasize enjoying the Caribbean beauty more than anything. There is also a bar where the popular banana daiquiri is served and light snacks or full meals available.
7. Visit the Estate Whim Plantation Museum – St. Croix
For a gentle day and a taste of the history of the USVI we recommend the tour of the Estate Whim Plantation museum. Beautifully maintained and preserved it is fine attraction for you history buffs out there. The tour outlines the workings and the layout of a sugar plantation and the various mechanisms, management and labor requirements that were needed. Visitors will learn the names of the various buildings on site and their purpose for the effective operation of a lucrative sugar plantation. You will get to see from the quarters where slaves were housed to the bedroom where the planter slept. It is truly an experience that takes you back in time and you may leave feeling a little nostalgic but the education is worth it.
8. Visit the Carambola Golf Course, St. Croix
For a great golfing experience in the USVI we like the Carambola Golf Course. They offer good packages for cruise ship arrivals fitting nicely into your schedule. We like here because even if you are not a golfing enthusiast their clubhouse facilities are great for a really nice lunch or cool drink in a relaxed upbeat atmosphere. Have tasty wings, burgers or chicken panini's as you take in the warm weather and good fun all around you.
9. Go duty free shopping in Charlotte Amalie
A very picturesque area and the island's administrators have artfully maintained the charm of the old city and brought in the influence of the commercial world. Inside the stores are very typical of the duty-free establishments in the northern Caribbean and actually some of the owners operate similar ones in other islands. What the area does offer is a very nice stroll through the city center, an opportunity to grab a few souvenirs and to relax at a nice sidewalk café. 
10. Climb the 99 steps in Charlotte Amalie
They are really 103 steps but who counts? In the main town in St. Thomas one can venture up these stairs to take advantage of some really nice views of the harbor and a taste of the islands history. Originally constructed by the Danes in the 1700s and still going strong today the steps cut into one of the hilly areas of the town which the original contractors felt was the easiest way to navigate one's way up these steep slopes. You will find the 99 steps located between Hotel 1829 and Government House. It is a bit of a climb but you are not here to sprint, take your time, feel the breeze and watch the view, it will seem like nothing after that.
View Larger Map